Once a task has been submitted by a student you will need to mark them.

To do this, log into your teacher account and navigate to:
The course you set the task for




The class




The Task button




You will see a blue button that says "Mark" if you have outstanding marking to do.

Different colours mean different things: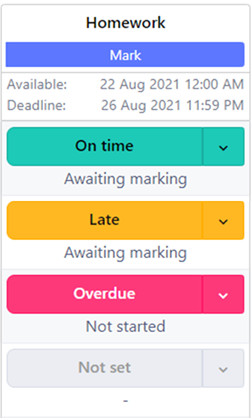 Green - On Time - Awaiting marking

Orange - Late - Awaiting marking

Red - Overdue - Started/Not started

Grey - Not set for student

To start marking click the blue "Mark" button.

You will see a list of students and a letter and number: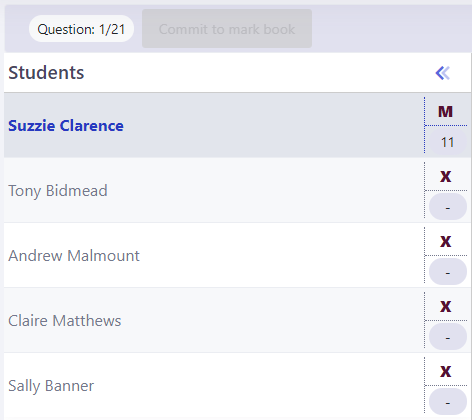 X
- Student has not seen the task yet.
P
- Student has started the task.
A
- Task is awaiting marking.
M
- Question has been marked but the task is not yet committed to the mark book.
C
- Task has been committed to the mark book.
11
- Number of questions left to mark.
To mark questions use the Prev and Next buttons to go through the questions and mark them.


You can mark the same question for all students by staying on the question and moving down the student list.

If it's a Quiz question it will mark it for you, all Advance questions will need to marked in the usual way.


Feedback can be given on any question by adding your comments in the feedback section: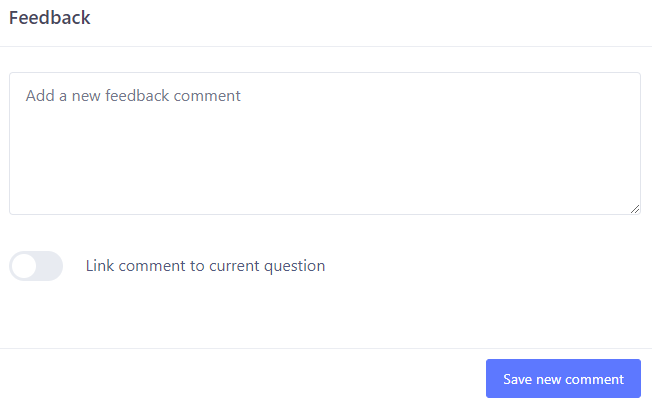 To make the comment question specific toggle "Link comment to current question" on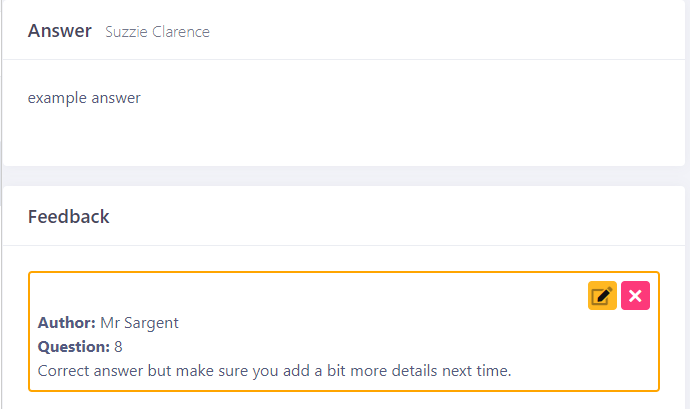 Once you have marked all questions you must click "Commit to mark book" from the navigation menu.


You will be asked if you are sure: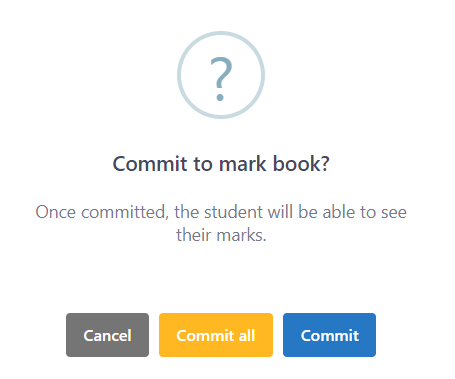 As soon as you commit to the mark book students are able to see their scores.