Once a task has been created and set, students will see "Your tasks" at the top of their selected course page.


If the icon is red this means there is an outstanding task to be completed.

To view the task click the expand box:

There are different colours based on if the task is:

Not started (Cream)

Started but not submitted (Green)

Overdue (Red)
To start a task, click on the button.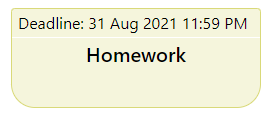 It will then show instructions to the student.

Press "Start".

When doing the task the student will see:

Number of unanswered questions

Previous, next, unanswered jump to question navigation buttons

Command word help
The question and choices/ extended answer box

When answering the questions in the task, it does not show if the student has answered correctly.

Answer the question, then click "Save and next" to progress to the next question.

Once all the questions have been answered the student will be prompted to submit the task.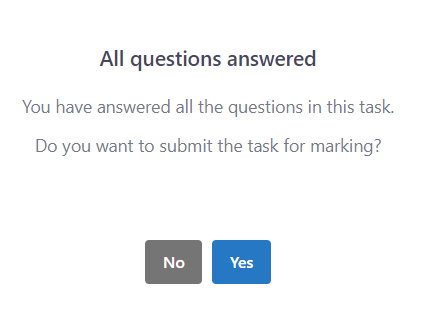 If you stop and exit the task before you have submitted, you can pick up where you left off later.
Once submitted your task will show under "Awaiting marking".