Select the course you want to revise from your home screen.


Then select the "Awards" button from the menu on the right hand side of the page.


This will take you to a screen which will display an overview of your personal awards.


To View your awards, click the "Personal Awards" icon.

Awards you have not yet obtained will be greyed out, awards you have obtained will be in full colour.
Some awards can be obtained more than once, in which case it will have a bronze plaque at the bottom of the badge displaying the number of times you have obtained it.

Select any award badge to see more details.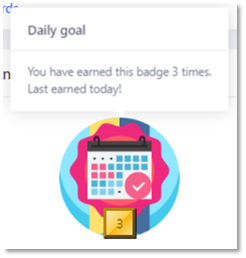 To view the leaderboards navigate to the "awards" screen (directions above), and click "Leaderboards"

Here you can see how you are doing against your fellow classmates in terms of Accuracy, Mastery and question Attempts.