We understand how important it is to get a feel for a product before you commit to purchasing, but you don't need to arrange a demo or wait around for a webinar – you and your students can try Smart Revise out for yourselves completely free of charge.

2. From the teacher dashboard, click the Add new course button in the top-right corner.

3. Select the course(s) you want to try.

4. Your dashboard will now display each of the courses you want to trial.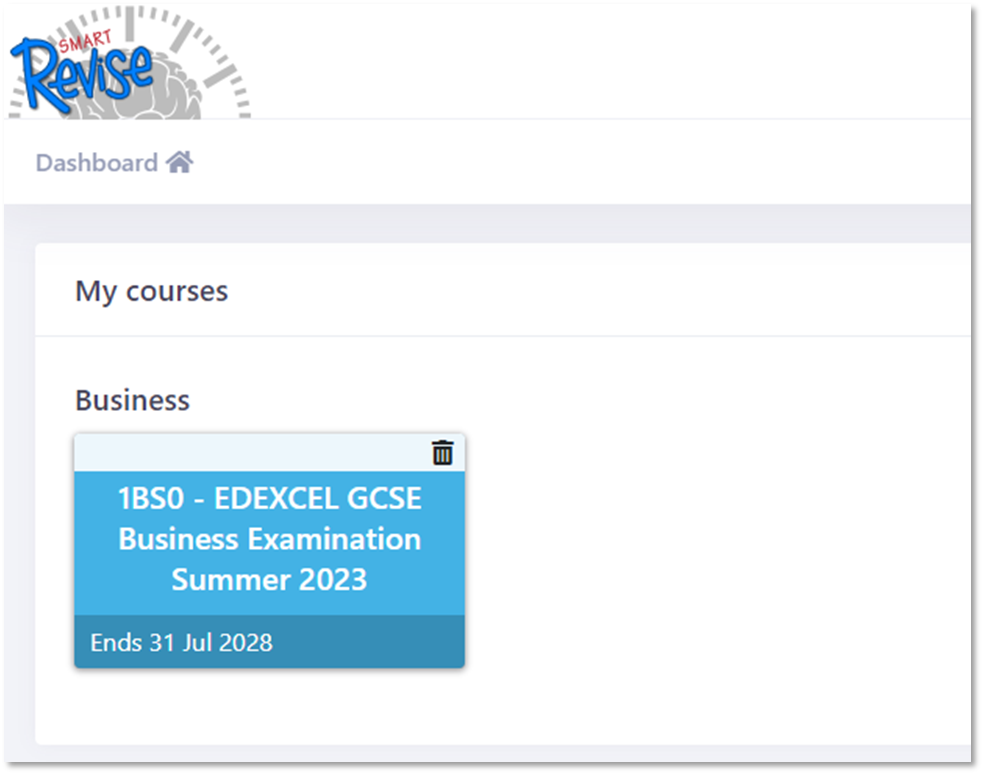 5. Click the Make a new class button.


6. Enter an appropriate name for your class and make sure to enable the modes you want your students to be able to access.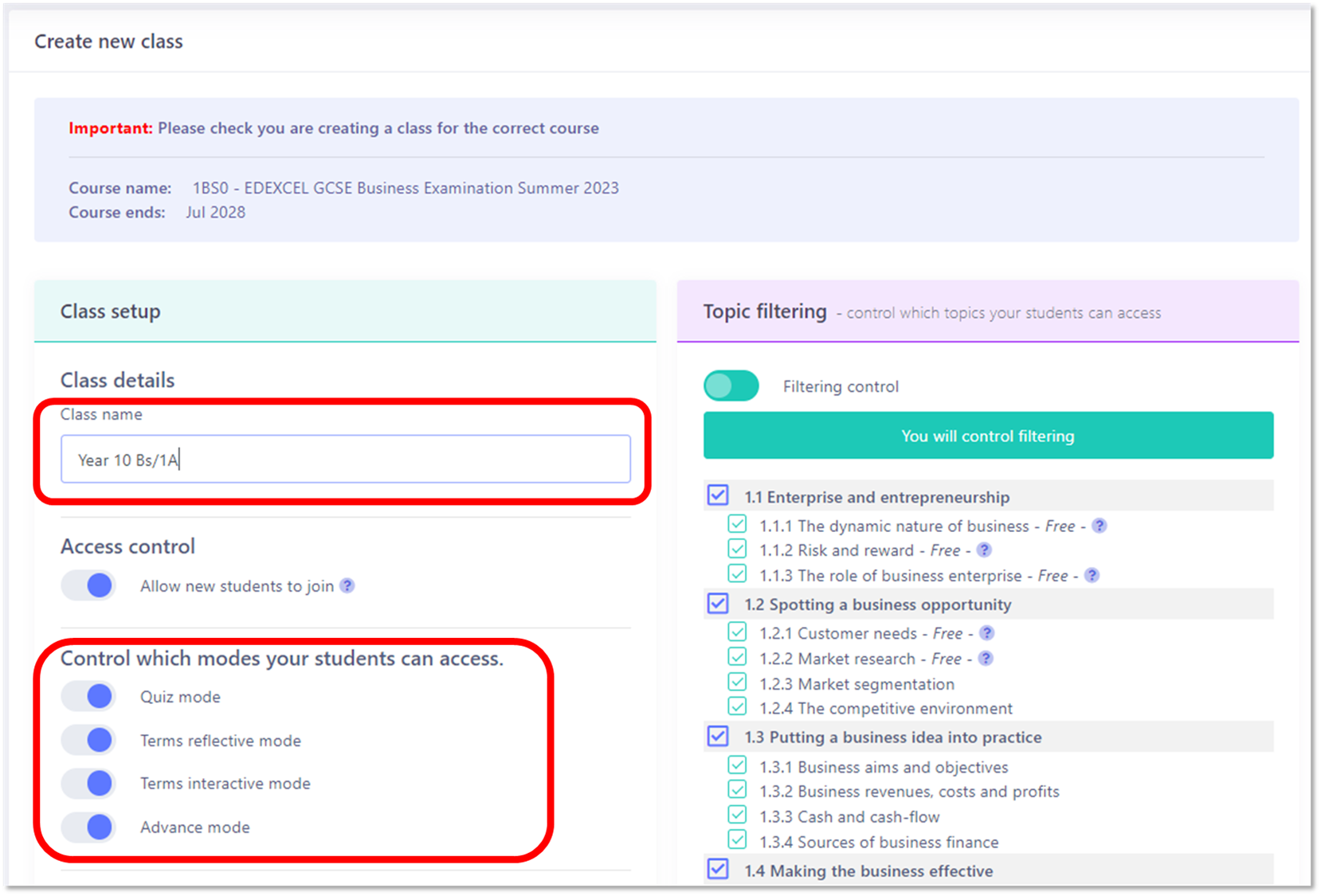 7. Once you are happy you have entered all the correct details, scroll to the bottom of the page and click the Create class button.


8. You will return to the course page and be able to see the class you have created.



You will see that each class has a six-character class code associated with it. This is the code you will give students so they can join your class.

You can create as many classes as you need. Just make sure your are creating classes for the appropriate course.
9. Your class is now all set up.

Proceed to step two to learn more about how your students can create accounts and join your class.

Proceed to step three to find out how to use your teacher account to view Smart Revise in student mode.

---
STEP 2: Have your students create free accounts and join your class
1. Get your students to head over to
smartrevise.online
and create their free student account by clicking
Sign up as a student
.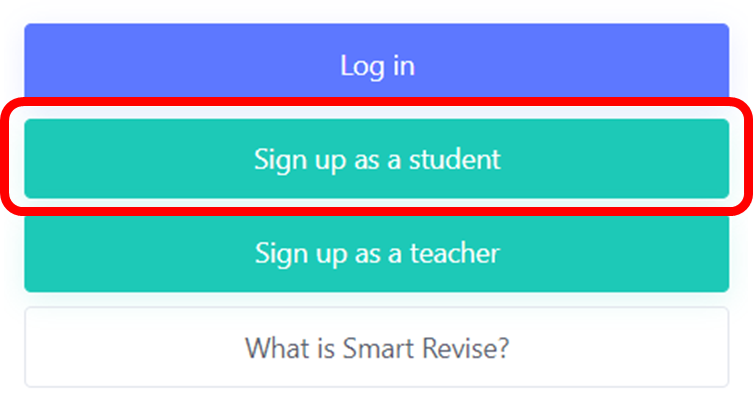 2. From their student dashboard, ask each student to click the Join a class button in the top-right corner.


3. Provide them with the appropriate six-character class code and ask them to enter it into the dialog box that appears.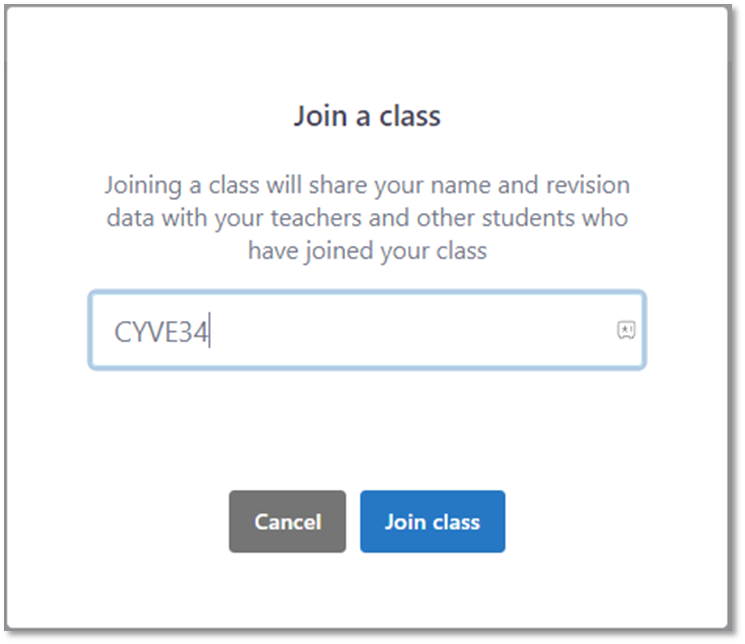 4. The student's dashboard will now update to show that the course has been added to their account in trial mode.



Your students can now access a limited number of topics from the specification free of charge.

If you make a mistake and have your students join the wrong class, you can easily remove them via the class management panel.
---
STEP 3:
Switch to student mode so you can view the materials as a student
1. From your teacher account, click Teacher mode and select Student mode from the drop-down menu.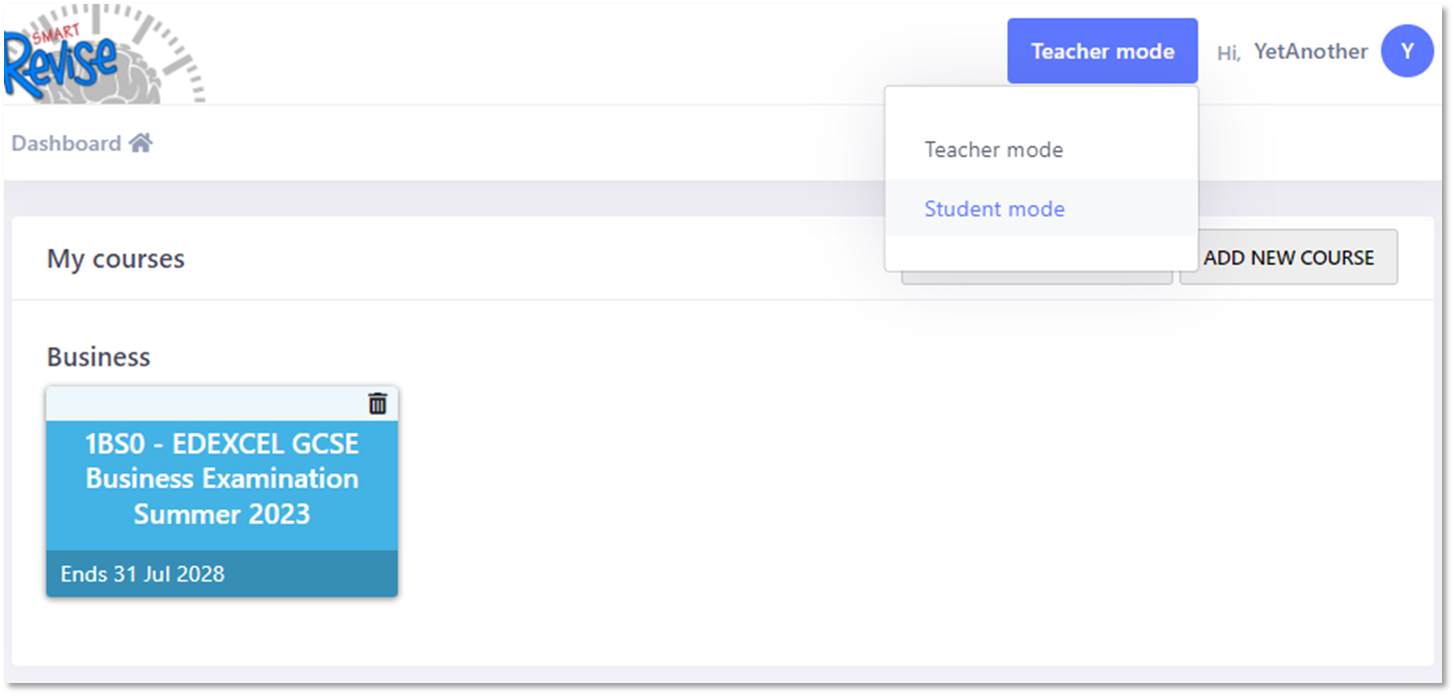 You can switch between teacher and student mode at any time from this menu. Acessing the materials in this way allows you to demo the product to students and get a feel for how the system looks to a student without having to create a separate student account for yourself.
2. Once you're in student mode, click the Try for free button and select the course(s) you wish to trial.


3. Your student mode dashboard will now look like this.


4. You can now select the course tile and try the product from a student's perspective

---

All the various modes and functionality of Smart Revise are available to teachers and students in trial mode, as well as the full suite of reporting and analytics tools, allowing you to try all of Smart Revise's features before you buy.

Best of all, any progress your students make in trial mode will carry over to the full course when you purchase course vouchers for them.